Bird and Squirrel Proofing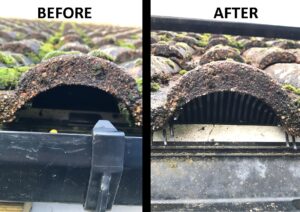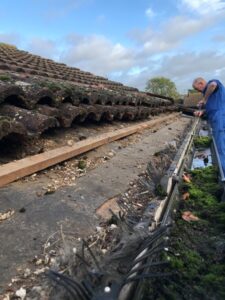 Here at St George's Pest Control not only do we eradicate rodent & insect infestations, we also carry out proofing works against birds & squirrels to help prevent future re-infestation!
Here are some pictures of a job carried out earlier this week. Squirrels had chewed through the bird guard under the roof tiles, gained access into the loft space & caused damage internally, but fortunately we were called out at an early stage of infestation.
Our service provided was to eradicate the current problem internally & proofing works to be made once clear.
- Lower roof tiles were removed
- Old bird guard was removed & reinstated with new
- Steel mesh fixed into place under concreted end tiles
- Tiles positioned be into place, allowing bird guard to take up corrugation shape
For bird/squirrel control or proofing works needing carrying out, Call St George's Pest Control on 01245 327274